EU certificate of competency
The operation of a drone in the 'open' operation category is subject to different conditions as regards the qualification of the pilot, depending on the sub-category (A1, A2, A3). If you do not know which subcategory is relevant for you, you can find this information here.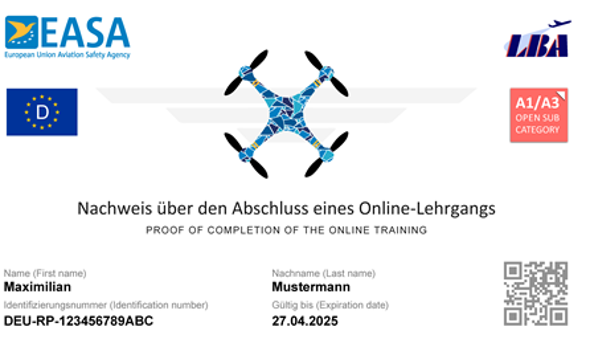 For operations in sub-categories A1 and A3, only an EU certificate of competency is required; further information concerning qualification can be found here. This certificate will be issued after successfully completing an online training course as well as an online theory test.
 Access to online training courses and tests (German only)